Your Los Angeles Virtual Assistant
A2Z Virtual Assistant Services, California
Do you feel panicked when you look at your inbox and see all of your unread messages? Or, do you have months of data entry to input but never have the time. A2Z Virtual Assistants can help tame your inbox, input your data entry, on top of many other administrative tasks.  There is not a task too big or too small for us to handle! A2ZVA is able to conquer all of your administrative needs!
If you had one task that is a necessity for your business, but you frequently push it off, I bet it's your bookkeeping.  Many business owners realize that bookkeeping is a vital point of your business, but it is something that can easily be pushed off to the next day, week or even month. We can help keep your books up to date and accurate, without all of the extra catch up. You will be able to relax and know that your books and financial reports are taken care of and accurate!
We all have that pesky dentist appointment that needs to be scheduled but is so simple to push off to next week.  Or what about having a week full of meetings, preparation on top of normal business tasks and you don't know how you are going to fit everything in.  Let an A2ZVA Los Angeles virtual assistant help by managing your calendar for business as well as personal appointments. We can schedule, reschedule and cancel appointments per your instructions and needs.
Do you have a great idea but you aren't sure how to put it into action? Let A2ZVA help you make that dream a reality! We will help find your target market, write a business plan, set up processes, employee manuals, help with all of the licenses and insurance regulations! Don't let paperwork slow you down! We can help make your dream comes true! Leave the paperwork to us!
Do you have a presence on social media? Do you know how to reach thousands of individuals on Facebook, Instagram, Twitter, Pinterest, and other social platforms? A2Z Virtual Assistant Services can create a content calendar based on your service and products, make engaging graphics and content to stir up your social existence. Let us create the memorable tweets and make your business go viral!
Do you Google frequently? Are you ever traveling and look up something fun and unique to go and do/see in the city that you are in? Have you thought of your business appearing on Google and intriguing other individuals?  Let A2ZVA make your business rank on Google and get additional traffic to your website. Not only will you be climbing the Google Ranks, but your Domain Authority will rise and your traffic website will steadily grow.
Is Your Business Losing Valuable Money?
Is Your Company Losing Valuable Money?
Talk To An Expert Today To Find Out
Some of the Tasks We Perform
Email Management
Cluttered inbox dragging you down? Let our virtual assistants stay on top of your incoming mail.
CRM Database Maintenance
Keeping your customer database takes time, let me help you maintain a key tool for your business.
Document/Spreadsheet Creation
Leave the work to us. Your documents created and perfected. Virtually.
Travel Arrangement & Planning
Planning a weekend getaway? Or a business trip? Let A2Z find the best deals for you.
Appointment Scheduling
Don't neglect your health to run your business! Let A2ZVA virtual assistants get those annual check-ups scheduled for you!
Online Research
Need some additional info before you make an informed decision? Let us find it for you!
Years in Business Administration
Tasks Completed for Clients
Ronnie St. Pierre
Co-Owner/Virtual Assistant
Jackie St. Pierre
Owner/ Virtual Assistant
Our Mission Statement
To create lasting solutions for individuals and businesses through effective virtual administrative and customer support services.
Reliability

92%

92%

Accuracy

97%

97%

Integrity

98%

98%
Why Hire a Virtual Assistant?
We can name many different reasons to hire a Los Angeles virtual assistant. Mark nagging items off of your to-do list, get back more hours during the day, concentrate on your clients, and spend more time with your family are just a few! A VA is a wonderful alternative to hiring a traditional employee. You don't pay for downtime, office space, employer liabilities or fringe benefits. BUT, you still get the exact same quality work, peace of mind and more time do what you love! Hiring a Virtual Assistant will be the best thing that you do for yourself and your business!
Why Choose A2ZVA?
Here at A2ZVA, we strive to provide a quality, budget-friendly alternative to hiring an in-house employee. With college-educated, US Based assistants, you are guaranteed to receive a highly skilled assistant to help you in your personal and business life.  Each of our Los Angeles virtual assistants has a unique skill set that allows each of them to think outside of the box, and fix problems before they happen! We like to refer to our assistants as 'Magic Makers', we want to provide you with services that will not only help in your day-to-day world but will blow you away!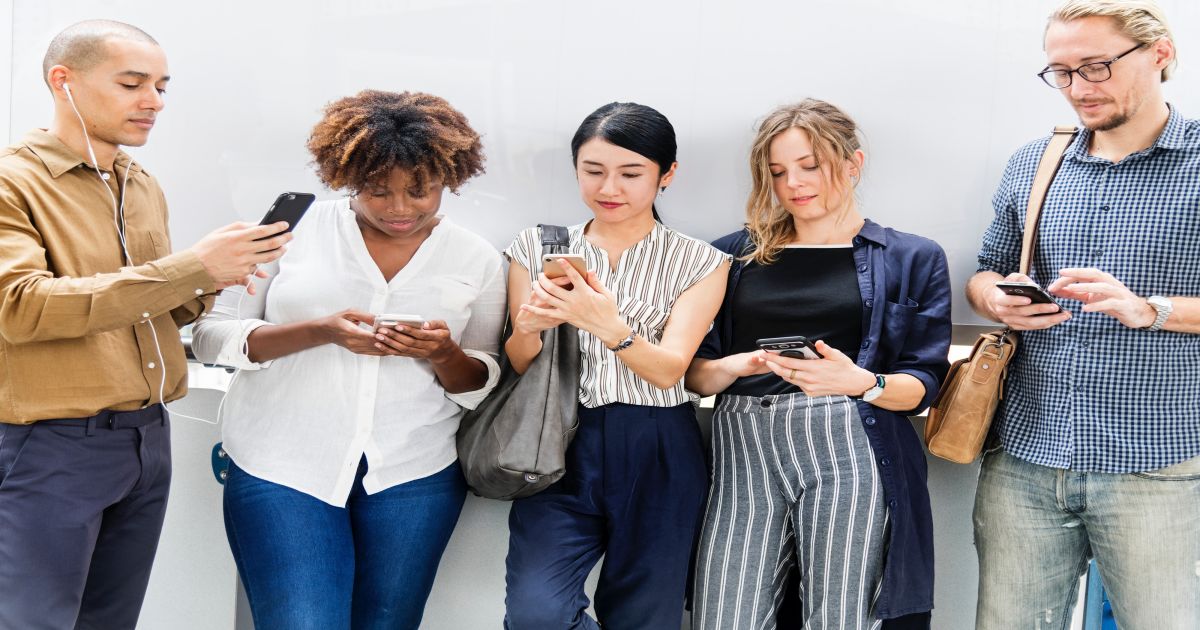 Social Media Marketing - Why is it so Important? As of July 2018, there are approximately 7.6 billion people in the world. About half of them have access to the internet. This is about over a quarter of the world's population. This equals about 2.5 billion...
Los Angeles Virtual Assistant
See what a Los Angeles virtual assistant can do for you