[et_pb_dmb_breadcrumbs _builder_version="3.0.106″ use_home_text="on" body_text_color="#4ac994″ font_icon="%%399%%" home_text="A2ZVA" custom_margin="5px||5px|" custom_padding="0px||2px|" separator_text_color="#4ac994″ body_font="ABeeZee||||||||" home_icon="%%693%%" linkhover_text_color="#3a529c" link_text_color="#3a529c" disabled_on="off|off|" custom_padding_phone="5px||5px|" custom_padding_last_edited="on|phone" body_font_size_phone="11px" body_font_size_last_edited="on|desktop" separator_font_size_phone="11px" separator_font_size_last_edited="on|desktop" link_font_size_phone="11px" link_font_size_last_edited="on|phone" linkhover_font_size_phone="11px" linkhover_font_size_last_edited="on|phone" saved_tabs="all" body_text_align="center" _i="0″ _address="0.0.0.0″ /]
Why Hire a Virtual Assistant?
Is it time for you to hire a virtual assistant?
Do you have too many tasks and not enough hours in the day? Are there things on your to-do-list that you aren't sure how to accomplish, but you know you need them done? Are you overwhelmed with the amount of information available to you for things such as Social Media Management or your accounting and bookkeeping? If you answered yes to any of these questions, then you should probably hire a virtual assistant. There's no time like the present! A2Z Virtual Assistant Services offers an array of services for the new (and not so new!) entrepreneur!
Based out of Austin, Texas, we can get down to the nitty-gritty with any and all of your business needs! From basic administrative and customer support to social media management and your bookkeeping!
We specialize in everything from general administrative duties to graphic and web design! We love helping startups, and we love working with the business veteran who needs to change things up so their profits can soar!
We build close relationships with all of our clients and watching you succeed is what we thrive on!
What are the money-saving benefits of hiring a virtual personal assistant?
Now, you may be asking yourself, "What exactly is a virtual assistant?" or "What is the difference between a virtual and a personal assistant?"
A virtual assistant and a personal assistant can be one in the same! The main difference is when working with a virtual assistant. When you hire a virtual assistant, we only charge you for the time we have spent on your tasks. It's pretty frustrating and a huge waste of money to know that you're paying someone for working when you don't need to! You know that you are in need of a helping hand – but do you really have enough work to hire a full-time employee?
Virtual assistants have skills in many different areas whereas a personal assistant usually tends to focus on appointments or customer service. We're both here to drive your business growth, but we are not your employees! Virtual assistants are independent contractors and that means you don't have to shell out the money for our benefits like health insurance and vacation days!
With less money getting pumped into hiring an employee, that means more room for growth! Having decreased operational costs will drive your business to grow quicker than you imagined
Does your personal life need organization and downtime too?
That is the great thing about having your own virtual personal real estate assistant. We don't only handle the day-to-day tasks in your business! As your virtual assistant, we would be more than pleased to take care of personal matters too!
Virtual personal assistants can do your shopping for you, as well as price checking. We can handle any refunds or credit card disputes. Anything that takes you away from the parts of your life that make your heart happy! That's the stuff we live for.
Anything from booking a doctor's appointment to purchasing plane tickets. We know how valuable your time is and these are small things that you won't have to worry about anymore.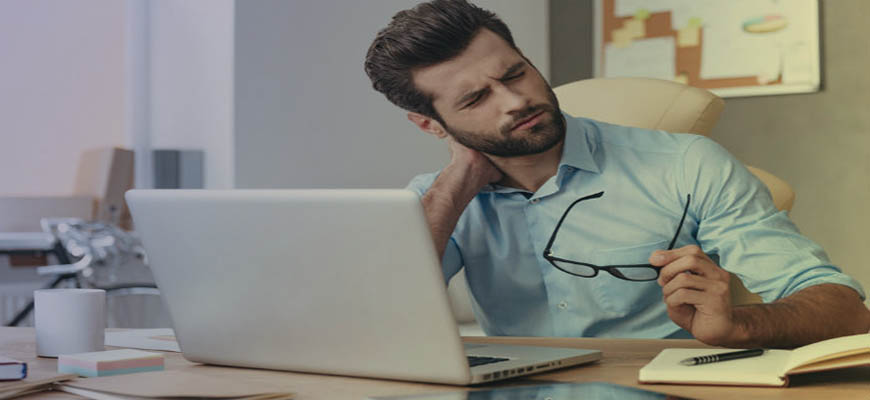 Is there never an end of the day?
Every good business owner has the same problem: there's not enough time in the day. Sure, you may have checked everything off of your to-do list, but what about your family?
When was the last time you had a night out with your spouse or significant other? When did you last have the time to make it to a ball game or a dance recital?
Everyone deserves a little downtime and you shouldn't have to worry if your business is running okay without you there.
Time is a very precious thing and you should spend it doing the things that make you happy! With a virtual assistant taking care of your behind-the-scenes you can open up a ton of leisure time to be with your family and friends!
Marketing for your business? Hello, social media!
Hiring a virtual assistant to manage your social media is one of the top reasons to get started today. We have spent many hours studying and practicing our techniques to make sure that you and your business reap the rewards of having a knowledgeable team marketing to your media outlets. The time we've spent (and continue to spend) perfecting our social media marketing strategies means less time you have to spend confused and angry!
If your business isn't visible, then it cannot and will not grow. You need to put yourself out there, and we're keeping up with the constant changes in algorithms so you don't have to!
Whether you're selling your product locally in Texas or across the country in New York – we will make sure everyone in between sees your brand.
We build our business relationships on trust.
Being your virtual assistant means we'll be your right-hand "man". You're go-to for anything and everything. We will learn your audience and practice the core values that you want your company to reflect.
Being a virtual assistant is our business and we practice core values ourselves. Every single day!
Integrity
Passion
Innovation
Community
Excellence
Respect
Not only do we practice strong core values, but your virtual assistant will get to know you! With a strong work ethic and attention to detail, we will learn to know what you need before you do! Being highly organized and efficient is why we do what we do, and why we're so good at it.
Since we're here to make your life easier, we have taken care of some of the things you're worried about! We use LastPass for passwords and credit card numbers, and in our contracts, we have a Non-Disclosure Agreement. We have taken extremely careful measures to ensure that your personal information and identity stays protected!
Times are changing and the first way you can change is by hiring a virtual assistant!
Nobody benefits from refusing to change. The business industry is ever-changing, and you will get left in the dust if you don't move with it. The benefits of hiring a personal virtual assistant are beyond measure. Do yourself, your business, and your family a favor and book a consultation with A2Z today! Whether you're local to us in Austin, Texas or across the states in Seattle, Washington. From Maine to Hawaii and anywhere in between. We want to help your business grow and we want to make your life easier!
Business Reasons To Hire A Virtual Assistant
A Virtual Assistant can drive business growth
Tasks can now actually get completed on time
Decreased Operational Costs
Reduced Workload
Personal Reasons To Hire A Virtual Assistant
Allows you to focus on core operations
Guarantee of confidentiality
More leisure time for you and your family
Less stressful environment