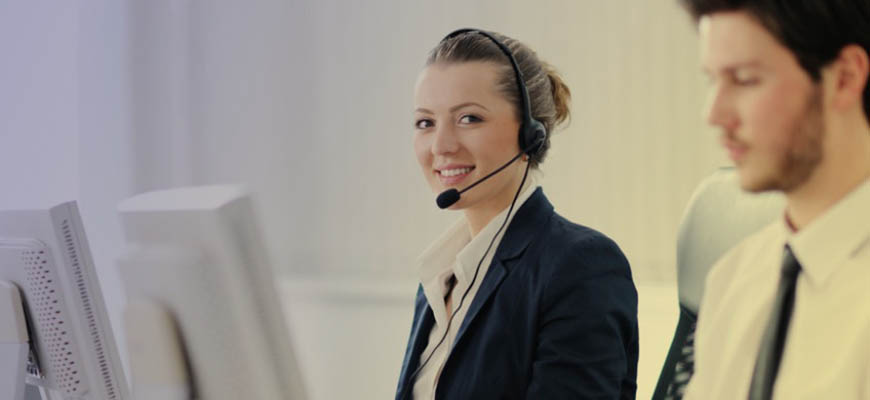 One of the most important aspects of any business is customer support. Whether it's answering a few questions a prospective customer has, or assisting someone with a refund. If you make your customers happy, they will return and spread the word! Word of mouth is the oldest form of marketing, and even in the digital age, it's necessary for most businesses.
Part of a business growing is outsourcing tasks you can no longer handle as a business owner. The most time-occupying task of them all is customer support. Without a proper customer support system in place, things will go belly-up before you know it. A business is nothing without happy customers!One of the easier tasks to offload to your virtual assistant is customer service. It will take a heap off your plate and A2Z is skilled in top-notch customer service. We can handle emails or phone calls and we guarantee each customer will have a tailored experience.
Request Your FREE Consultation With a Customer Support Ninja.
With clear communication skills and the knowledge we learn about you and your company, you can rest easy. Your profits will soar, not to mention the time you have saved so you can do the things you love! Contracting out your customer service and support leaves you more time to take care of what makes you happy. A2Z Virtual Assistant Services offers customer support as a core service for our clients. We are skilled in problem-solving and will aim to give your customers the experience they deserve.
It's pretty easy to take things personally while handling your customer's concerns. You can get an unhappy customer and it makes you feel horrible thus stalling your productivity until you can recoup. Hiring A2Z to handle your customer support makes things easier on your stress levels especially!
No longer will you need to handle the pressure alone. With a virtual assistant on your team, you'll have more time for the core operations of your business. No longer will you be tied down to your phone or desk, but perhaps, instead, networking or taking time off. Having a virtual assistant take care of the mundane tasks that have your head aching is exactly what you need!
A2Z makes customer support for our clients and their businesses a top priority. Your customers will be treated like family and our approach will be oriented with your business values. We offer more than just customer support, but a positive customer experience! These are just a few of the customer support services and experiences we offer. We're ready and we're waiting to hear from you!
Your Customer Support Ninjas
Personal Touch – Each Client has a Tailored Experience
Clear and Effective Communication Skills
Professionalism with every Customer
Dedicated Customer Contact
Willingness to Learn Client's Business Needs
Full Knowledge of you and your Company
Effective Management of Time Used
Goal Oriented Business Approach
Request Your FREE Consultation With a Customer Support Ninja.